Dmitry Metlitsky — composer, musician, founder of the orchestra «DM-Orchestra». He was born on November 11, 1972. At the age of 10, after studying music literature and self-taught books, he independently mastered musical notation, mastered playing the piano and accordion. While studying at the children's music school, he also mastered the accordion, guitar and percussion instruments, after which he continued his studies at the University of Music. During his studies he created and directed several music groups, performed with them as a musician and a vocalist. Dmitry began composing music as a student of the first courses under the influence of music of the period of romanticism, these were classical piano pieces — lyrical suites, fantasies, ballads. The first compositions gave the young musician confidence, he began to compose them easily and at ease, and eventually realized that his true mission was not as a musician-performer, but as a composer.
During his career, Dmitry worked with various musical groups: ensembles, quartets, orchestras, who performed the music of the composer at various concert venues, competitions, festivals. In 2014, Dmitry Metlitsky founded and created the orchestra «DM-Orchestra», with whom he began performing with concerts. Published albums of the composer: «Blizzard», «Autumn», «Whisper stars», «Island», «The fire of love» — ​​a combination of classical and instrumental music in the style of «new-age» (neoclassicism).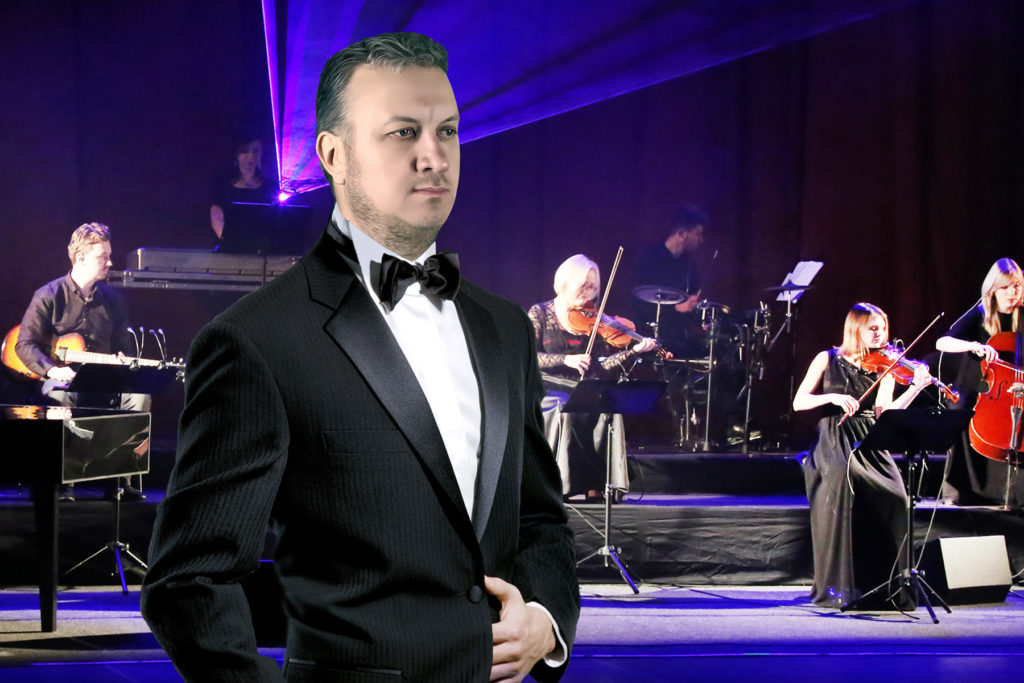 "Music - the energy of life"